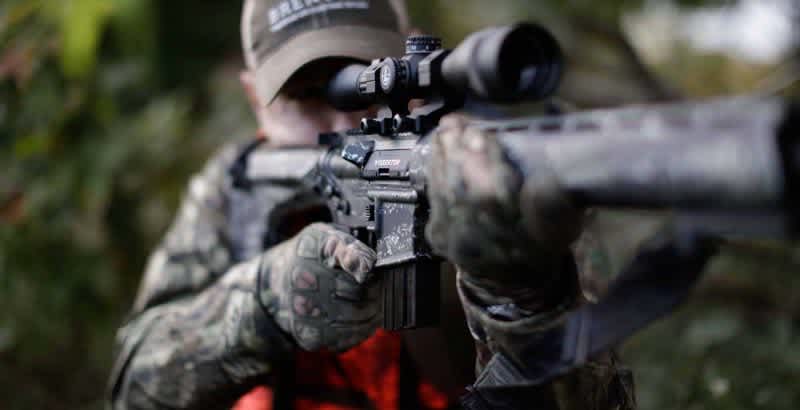 +
–
Table of Contents


Why the AR-15 platform makes for a great hunting rifle
Some people have their minds made up about the AR platform well before they ever do any research, try one out or even hold onto one. If you listen to some news outlets, they'd have you believe that if you own one, it will one day leap from your gun cabinet and go off on a mass shooting spree. The truth is, AR-platform rifles are one of the most adaptable rifles out there and yes, they do make excellent hunting rifles. Here are some points to consider.
The AR platform is easily the most adjustable hunting rifle out there. It can be used for hunters of all sizes.
Felt recoil is minimal, even with larger caliber rifles, like the AR-10 platform.
You can easily switch calibers while still using the same platform just by swapping out the upper portion.
The design is inherently accurate, making it an appealing choice for hunting. Accuracy inspires confidence.
The adaptability is a big plus, in that you can use several uppers with the same platform and have the perfect hunting rifle for multiple species and conditions.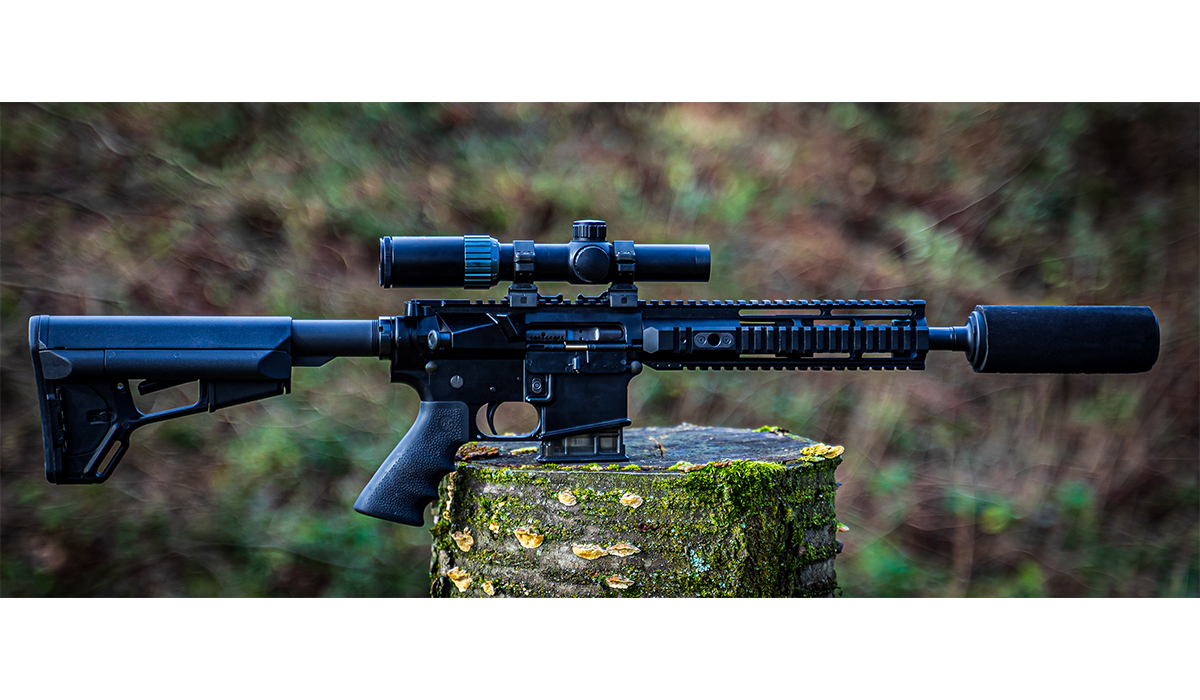 Is it legal to hunt with an AR-15?
This is a question that is best answered by checking up on your local laws and regulations. Although it might seem perfectly normal to be able to hunt with a center fire rifle like an AR-15 or an AR-10, some states have put prohibitions on hunting with specific rifles. The AR-15 is actually becoming one of the most popular hunting rifles in the country and works perfectly for things like taking out pest animals preying on livestock.
What Animals can be hunted with .223/5.56?
Everything from small game like rabbits, hares, and coyotes can be easily hunted with an AR-15 without issue. However, if you've got the right ammunition and are a good shot, it's completely possible to take down American Whitetail with a .223 caliber rifle at distances out to about 150 yards or so. For larger game animals or if you're unsure if you'll be able to get the perfect shot, the AR-10 might be a better platform to work from if you want the same manual of arms.
What gas system length is best for a Hunting Rifle?
Reliability is key for AR-15 Hunting rifles. A carbine length gas system is dead nuts reliable with standard mil-spec components but the recoil will be much sharper than on a mid-length gas system. Mid-length gas systems are seeing some what of a comeback and I think it is in part to the soft-shooting nature of mid-length gas AR rifles. Obviously, you'll want to optimize your gas system for the type of ammunition and length of the barrel you'll be using. The last thing you want during a hog hunt is to be fooling around with your rifle because it won't cycle because of a temperature change. Make sure you run your rifle in a variety of conditions and test it with the ammo you intend to hunt with so you don't wind up having a bad and unsuccessful hunt.
We are committed to finding, researching, and recommending the best products. We earn commissions from purchases you make using the retail links in our product reviews. Learn more about how this works.